Shaker Tavern Dijonnaise Ranch Chicken and Pasta
Linajjac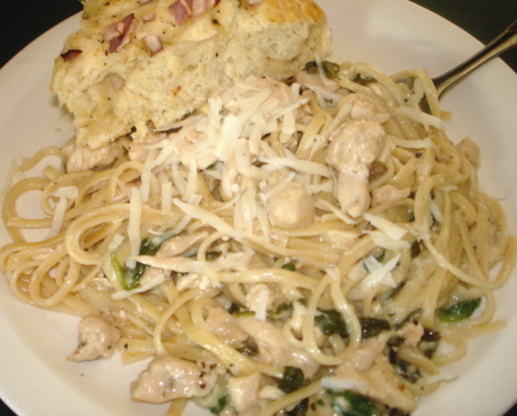 Shaker Tavern is the hotel built in Logan Co., Kentucky near the Shaker settlement here. When the Shakers were here in Kentucky, they ran the tavern as a moneymaking establishment. Their cuisine was top notch. This dish is still served at the tavern and is absolutely over the top.
Mix the ranch dressing and mustard; set aside.
Pound the chicken evenly and cut into strips. Toss on garlic and pepper to taste. Saute chicken in the butter until brown and cooked through.
Add the wine. Stir and cook over medium heat for 5 minutes. Stir in ranch and mustard mixture, heating thoroughly.
Stir in the pasta. Serve with a sprinkling of the Parmesan cheese on top.