AB_Fan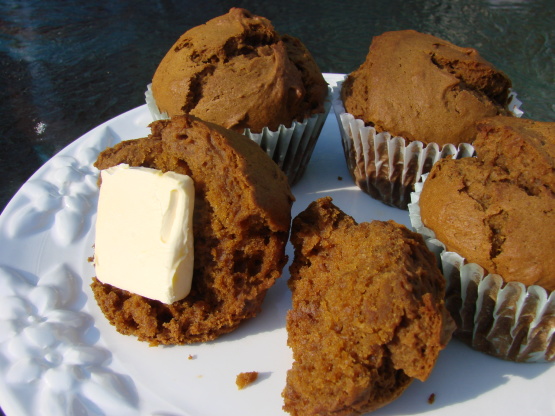 The Shakers were a hard-working simple group of people who were notorious for their "Hands to work Hearts to God" school of thought. Their recipes were like themselves - easy, simple, and plain. Their recipes were easy and all their dishes were produced from the products of their farm and were always fresh or preserved naturally. These pumpkin muffins are easy and deeelish.
These are exactly like the pumpkin muffins served at Pleasant Hill, KY, in Shaker Village. My family loves them!
Cream sugar, molasses, and butter in a mixing bowl; add pumpkin and egg and mix well.
Mix the dry ingredients into the pumpkin batter and fold in nuts.
Grease muffin tins (or use paper cups) and fill half full.
Bake at 375 degrees for 20 minutes.