PanNan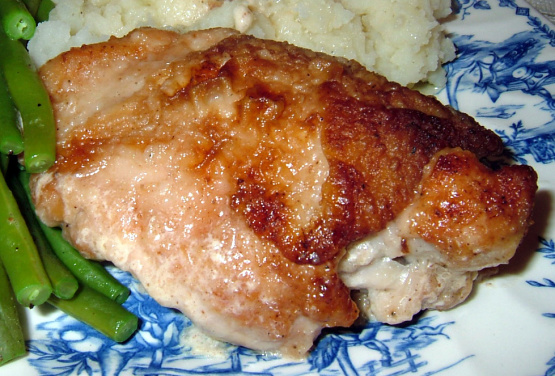 This is so simple. A pan-fried chicken and gravy recipe that goes great with a simple salad and mashed potatoes (to sop up all the creamy gravy). I love Shaker cooking, I think I got this recipe about 40 years ago at the Hancock Shaker Village.
Mix flour and salt and pepper in a plastic (Ziploc) bag.
Add chicken pieces, and shake until coated.
Heat butter and oil together in a large skillet. Add chicken pieces and brown well on both sides.
Remove chicken pieces when browned and drain fat from skillet. Return chicken to skillet, skin side up.
Pour half-and-half over chicken, cover skillet, and cook over low heat for 35-40 minutes, until chicken is cooked through and tender.