Shaken-But-Not-Stirred Chocolate Martini
Rita1652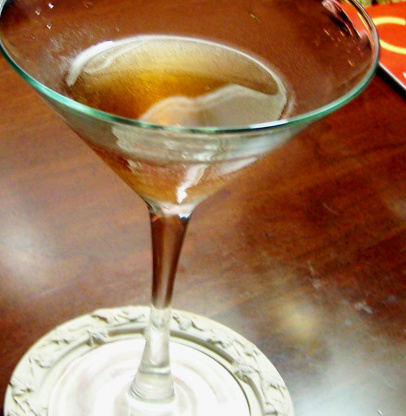 Okay, this is not something James Bond would be caught dead drinking, but it is shaken, and not stirred. A really cool drink, especially if you freeze the vodka first. Make this with Godiva liqueur if you can, it's got the best chocolatey taste.
Fill a cocktail shaker with ice.
Add the chocolate liqueur and vodka to the shaker.
Shake briskly to mix and chill.
Strain into a chilled martini glass.
Garnish with the chocolate.