Prep 20 mins
Cook 20 mins

Yummy!!! Bet you can't stop at just one slice!
Directions
Combine pecans, flour and butter.
Press into a 9x13 inch pan.
Bake at 350F for 20 minutes.
Cool completely- I freeze mine. Combine cream cheese with icing sugar and spread on cooled base.
Cover with 1 tub of cool whip.
Beat chocolate and vanilla puddings with milk until thickened.
Spread over cool whip layer.
Spread remaining cool whip over pudding layer.
Sprinkle with shaved milk chocolate bar.
Let stand overnight in fridge.
(I also sometimes sprinkle it with toasted coconut for a change).
Most Helpful
This was delicious. I halved the recipe as a full recipe was far too much for us and it turned out perfect! (I weighed the pudding mixes so that I got exactly half of each package) I topped it with the shaved milk chocolate bars, but also added skor chips for an extra decadent touch. Since we can't get cool whip over here, I used real cream, whipped until stiff with a bit of sugar and vanilla. All in all, this was a real treat! Thanks!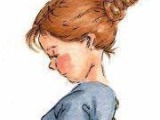 Oh! I'm so glad this recipe is here. My mother used to make this and I lost the recipe long ago. Soooo rich.

This is great! My friend, from Toronto, Canada, had introduced me to this recipe, but she moved & I lost the recipe, but this is just as I remember. Thanks!