Annacia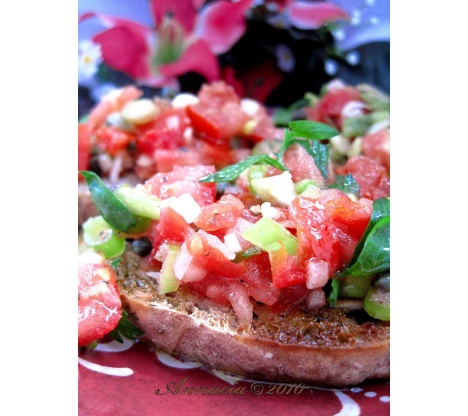 Serve with fish or use as a topping for a bruschetta appetizer. From All Around The World Cookbook by Sheila Lukins

What a wonderful summer lunch. Everything is so fresh and flavor rich. I had to use a green onion and a tiny vit of yellow onion because I found the red onion I had left to be past it peak. It's made in no time at all and should be enjoyed by most of the family (very young children perhaps not so much). I think this would ne outstanding as a first course to a BBQ meal.
In a bowl combinethe tomatoes, onion, capers, oil, and pepper.
Season with salt and add parsley.
Toss gently with a fork.
Serve within 1 hour for the freshest taste.