Prep 10 mins
Cook 30 mins

Growing up, this is what my mom was famous for at church. No matter the occasion, she was always asked to bring a dish of almond rice. It has a bit more salt and fat to it than newer recipes. It would easily adapt to crock pot cooking or vegetarian requirements.
Directions
In a large skillet (mom used the electric skillet so it would stay warm at parties), melt 1 stick of margarine.
Add the rice and stir thoroughly.
Dissolve the bouillon into the hot water and add it to the rice.
Cover and cook for 20 to 30 minutes, until the water has been absorbed.
Turn the heat off and add almonds, green onions, and soy sauce.
Crock pot modification: Premelt the butter. Add butter and rice to crock pot, then stir to combine. Add bouillon and water. Cook -- 1.5 to 2 hours on hi and (I'm guessing) 4-6 hours on lo. I've checked on hi but please let me know what your times are. Finish recipe as above.
Brown rice modification: Same as normal, but add 1/2 cup more liquid. Times would be 50 minutes in a skillet. Add 30-60 minutes to crock pot times.
Modern version: Substitute 1 tablespoon olive oil and 1 tablespoon butter (or heart smart spread) for the margarine. Use brown rice. Use low sodium chicken or vegetable stock in place of the bouillon and water (organic optional). Use low sodium soy sauce. And -- it will still taste good. Cooking methods sure have changed!
Most Helpful
The flavor was.... very seventies! : ) My daughter and husband ate it up- but in the end the hub and I decided the the original recipe was waaaaaaay to buttery. If I make it again, I'll definitely go for the lo-cal version. We unfortunately had to substitute the green onion with fresh parsley, b/c that's what we had on hand. I can definitely see how the onion would have added nice flavor and crunch. Thanks for sharing.

We really liked this recipe, my husband especially liked it. I thought it could use a little less soy sauce but I think that`s why he liked it so much because he always over salts things. I used canned chicken broth instead of the water, bouillon mix, that could have made it more salty. I will definitley make it again.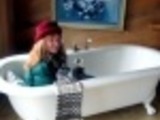 My family really liked this gourmetmomma! What a great side dish! I followed the original recipe, but would like to try the lower fat version to see if the taste is very different. Thanks for a keeper!