Parsley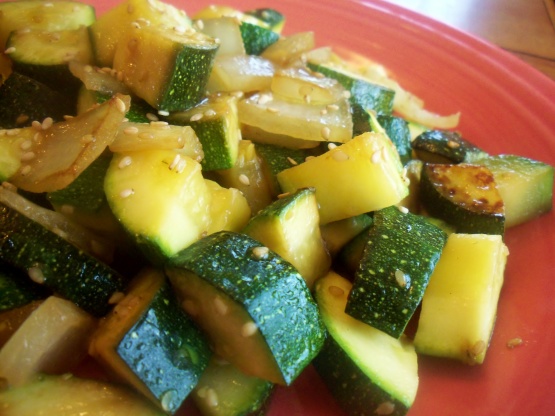 This is the BEST way to fix zucchini!

I cooked this for the four minutes suggested and thought it was great. I like all veggies on the firmer side rather than mushy. Simple, easy and fast. . . a good combo for a veggie dish I think!!
Saute zucchini and onion in oil for 4 minutes.
Add remaining ingredients, toss to mix.