Jubes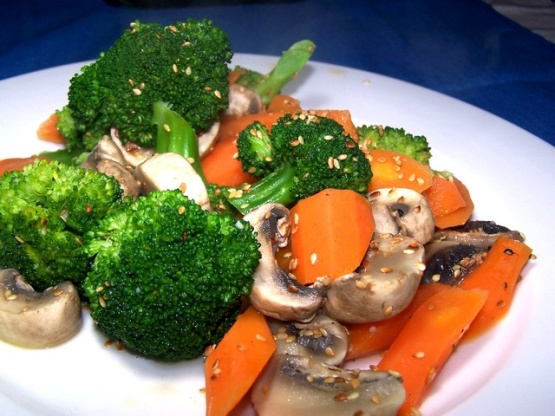 Another yummy microwavable side dish.

Made this for Spring PAC 2013 and what an easy and tasty dish. I followed the instructions only adding one small zucchini to the medley. Definately a keeper and one I will make again! Served this with recipe#490573#490573 and garlic mashed red potatoes. Thank you for posting.
In a bowl, combine the carrots, broccoli, mushrooms, garlic and water.
Cover and microwave on high for 3-5 minutes or until vegetables are tender, stirring twice and drain.
Stir in the butter, sesame seeds, salt and pepper.
Serve.