Boomette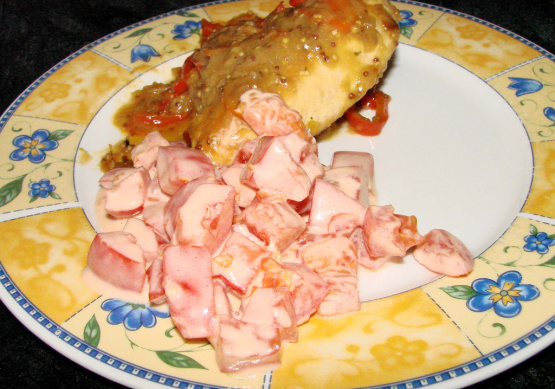 My husband loves this salad, and it's so easy to make, not to mention quick!

Interesting and unique, as usual with a Sharon delight! Made in the RV while visiting in NC, Sharon's homestate... so yummy. I used fresh NC matters, delish. So easy!! Tagged in holiday tag!!
Place the chopped tomato in a bowl. Mix in mayonnaise and sesame oil and mix. Salt and pepper to taste and sprinkle the toasted sesame seeds over the top.
Serve and enjoy!