Leslie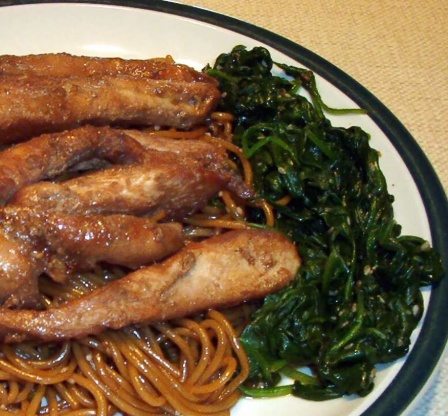 A popular Korean side dish. Also used in dishes like japchae (noodles) and babimbap (rice mixed with red pepper paste and veggies)

We loved this! What a nice change from my normal way of fixing spinach. Low sodium soy sauce works fine and even frozen spinach (thawed and squeezed dry) works great too!
Bring pot of lightly salted water to boil.
Add spinach, remove as soon as leaves turn bright green (will shrink significantly).
Immediately rinse with cold water.
Drain and squeeze out as much water as possible (best to grab handful and squeeze like a ball) Place spinach in bowl with sauce mixture and toss well.