Parsley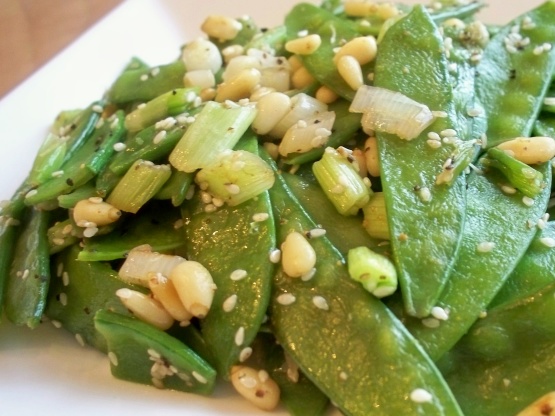 This is a fast and delicious saute of snow peas flavored with sesame oil and sesame seeds. Adapted from The New Basics Cookbook.
Heat the sesame oil in a large skillet or wok. Add the snow peas and green onions and saute over medium heat, tossing frequently, for 4 minutes.
Add the pine nuts, sesame seeds, and salt and pepper. Cook an additional 3-4 minutes.
Serve immediately. Enjoy!