Sesame Snap Peas With Carrots and Peppers
Derf2440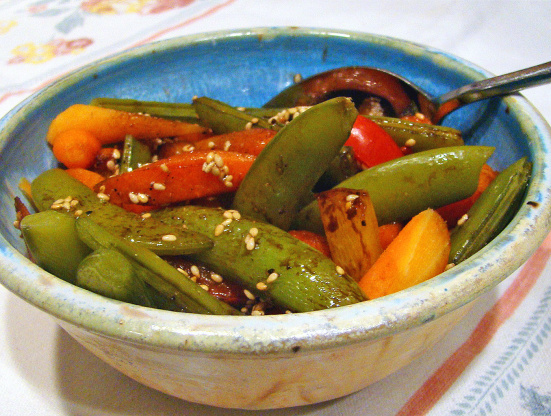 A very colorful and healthful side dish. Recipe comes from the Eating Well site.
Bring 2 inches of water to a boil in pan.
Put peas, bell pepper, and carrot in a steamer basket and place in the pan.
Cover and steam, stirring once, until crisp-tender, 5 to 7 minutes.
Transfer to a medium bowl; add soy sauce, oil, sesame seeds, and pepper; toss to coat. Serve warm.