Sesame Orzo With Charred Onions
Kelly M.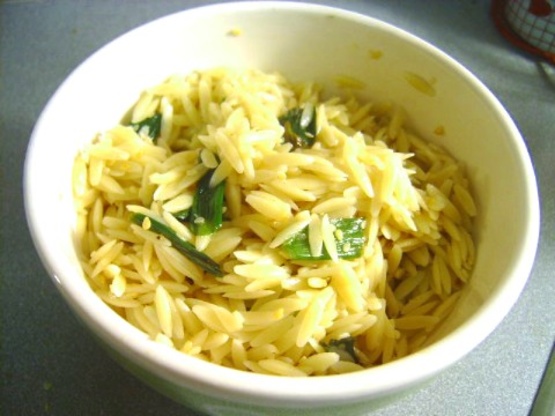 This recipe came from Gourmet Magazine. It's a delicious, light side dish. Great with barbecues!!
In a dry skillet toast sesame seeds until golden brown, about 4 minutes. Transfer to bowl.
Boil orzo in boiling, salted water until al dente. Drain and rinse with cold water. Add to sesame seeds.
Slice scallions on diagonal into 1 inch pieces.
Heat oil in non-stick skillet over high heat until hot but not smoking and saute scallions, stirring occasionally, until lightly charred and tender, about 3 to 4 minutes.
Stir scallion mixture into orzo and season to taste with salt and pepper.