Nif_H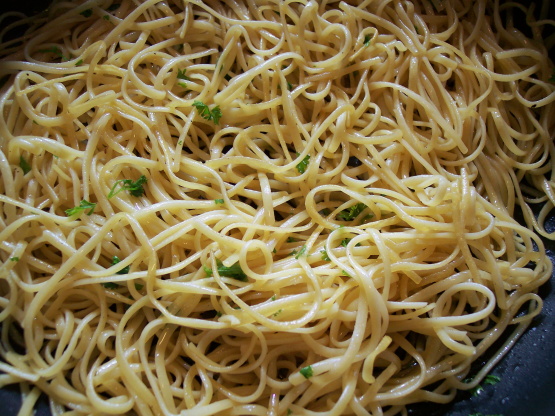 Posted for ZWT 2 to accompany Portobello Kung Pao if you so choose or use as a side.

I felt this noodle dish was a little plain in flavor but it made a good side dish. I could not find udon noodles so I substituted with thin spaghetti. I also went easy on the oil because it seemed like a lot for the amount of noodles I made. Overall it's a nice simple dish.
Combine water and noodles in a bowl.
Cover and let stand 3 minutes and then drain.
Heat oil in a large skillet over high.
Add noodles and stir fry for 1 minute.
Finish with sesame oil.
Toss with cilantro, salt, and pepper.