Sesame Marinade for Chicken
diner524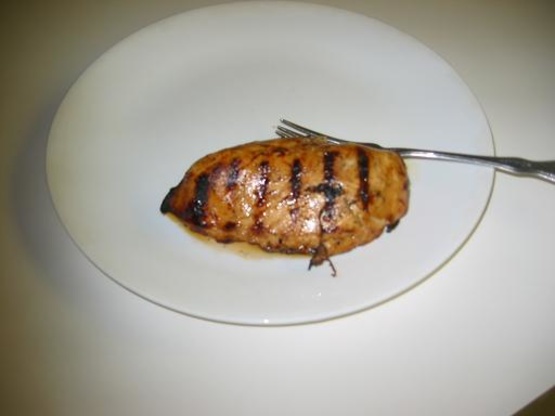 This is a quick and easy marinade for chicken. I came up with it one day while cleaning out my spice cabinet. I made it for my family one night with white rice and steamed veggies and they really enjoyed it.
This was a very tasty and different marinade for chicken, not the common teriyaki, citrus or Italian marinaded chicken. I liked the flavor and that it was grilled, rather than fried in oil. I didn't tasted the sake, which I didn't have on hand, and had to buy. I also liked that there was very little soy sauce and the pinch of red pepper flakes was just the right heat for me(can't do real hot). I served this with recipe #146665 and green beans. I will make again, but, not bother with sake and add more garlic. Thanks for a great recipe!!
Mix all ingredients together.
Pour over 4, 6 to 8 ounce chicken breasts.
Let marinade in refrigerator for 2 to 6 hours.
Remove from marinade and discard.
Grill chicken for approximately 5 to 6 minutes per side.
Serve with rice or steamed vegetables.