Hey Jude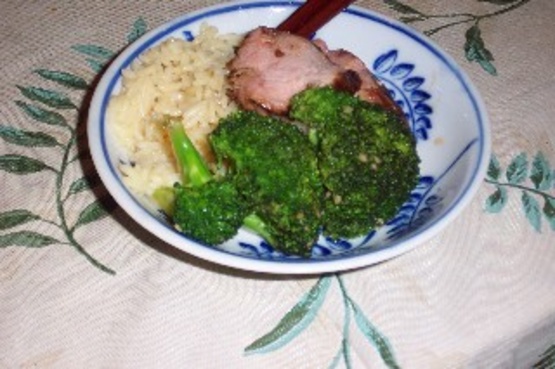 A side dish with an Asian flair -- great for going with all sorts of fish and meat.

Very good, easy and quick! Can't ask for more. Made this to go along with other Asian dishes. I omitted the fish sauce because I didn't have any.
Heat a wok over high heat and add the peanut oil.
When it smokes, add the broccoli and toss well.
Cook until the broccoli starts to colour.
Add the ginger and sesame seeds and keep cooking for about 20 seconds, then add the remaining ingredients.
Cover wok and cook on high for only another minute.
Eat right away, or cold as a salad.