Prep 15 mins
Cook 10 mins

A few years ago I attended a cooking class with Tony Mantuano, the owner-chef of Tuttaposto, then a very trendy restaurant in Chicago. This was one of the recipes he showed us. A fast and tasty dish.
16 ounces fillets white-fleshed fish (4 fillets)
1 cup sesame seeds
3 egg whites, beaten until frothy
3 tablespoons olive oil
Directions
Preheat oven to 400 deg. F.
Heat oil in a nonstick pan.
Brush fillets with the egg whites and season with salt and pepper.
Coat thickly on one side only with the sesame seeds.
Saute in oil, seed side down, until golden brown.
Place seed side up on a cornmeal sprinkled baking pan and bake at 400 deg. until done - this will depend on the thickness of your fillets, probably will take about 5 minutes.
Or, you can just turn over and panfry until done.
Note1: Chef recommended grouper or red snapper; I've made this also with tilapia.
Note2: Baking is really handy if you are making a larger quantity - that way you can finish all the fillets at the same time.
Reviews
Most Helpful
I used tilapia and finished it on the stovetop, so I didn't use the cornmeal. I think the flavor of the cornmeal might have clashed a bit with the sesame flavor. It was surprising how much flavor the sesame did add, and the crunch was wonderful. Thanks for posting!

This is a nicely flavored, yet mild fish recipe. I used cod for the type fish and the oven method to finish cooking. I served it with coleslaw on the side and it really complimented the fish. Thanks for sharing the recipe. :)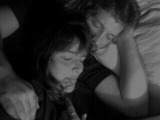 Simple to make and delicious to eat. I think this is a wonderful technique for preparing fish. I used tilapia. I love the taste and crunch of the sesame seeds. This would be lovely served atop brown rice, I think. Thanks for the wonderful recipe & technique.