KelBel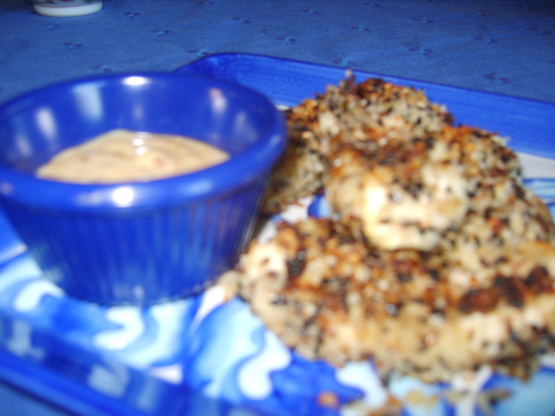 So tender and tasty, these chicken appetizers are enhanced by a honey-mustard dipping sauce.
In a large resealable plastic bag, combine the bread crumbs, sesame seeds and parsley; set aside. In a small bowl, combine the mayonnaise, onion powder, mustard and pepper. Coat chicken in mayonnaise mixture, then add to crumb mixture, a few pieces at a time, and shake to coat.
In a large skillet, saute chicken in oil in batches until juices run clear, adding additional oil as needed. In a small bowl, combine sauce ingredients. Serve with the chicken.