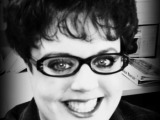 There are so many different variations on sesame chicken but this is my favorite.
Make and share this Sesame Chicken recipe from Food.com.
Directions
Combine ingredients for sauce. Put in a quart jar; shake and refrigerate till needed.
Mix chicken and soy sauce; stir in egg. Add cornstarch and mix till chicken is coated. This will look terrible but the end result is what counts!
Deep fry the chicken until crispy and well done. Drain.
Add the sauce mixture and the chicken to a clean wok or skillet. Cook until thick. Add water if it gets too thick.
Sprinkle with sesame seeds and serve with rice.