Serviette/Napkin Folding, a Neck Tie for Dad...
kiwidutch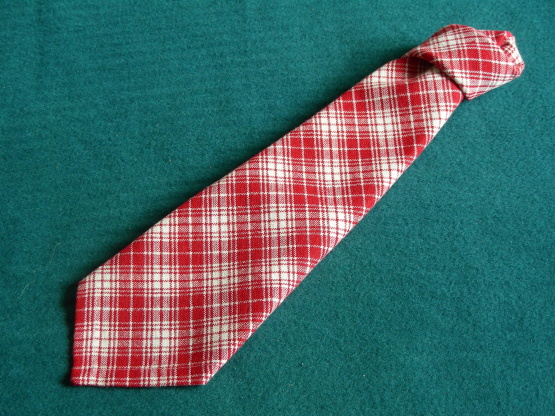 My interest in serviette folding was born on a wet day at my Grandmother's house, I was a pre teen and helping her with the ironing and watched while she ironed serviettes into wonderful shapes and neatly stacked them for use. I asked her to show me how and she did. Once you know several folds and people see them, they often have at least one other that you haven't seen before, you gain knowledge of the new one and on it goes. Now that I have already posted all the napkin folds I know, I decided to look on the net for some new ones to learn. This one was called the Neck Tie and is a fun one for any Gent's Birthday, Anniversary or Father's Day.

I love this idea for Father's Day or a man's birthday dinner. What a simple way to make a meal special! I'll make sure to have plenty of napkins on hand to try this -- and other ways of folding them.
1

paper, serviette (large)

1

cloth, serviette (large)
Lay your serviette out flat before you in a diamond shape.
Take your finger and place it half way between the West and South points, and about 1 inch toward the centre of the serviette. Next, Take the East point at bring it to the point where your finger is. Don't crease this fold (yet).
Now take the West point of the serviette and bring it over to the East side so that both sides of this new diamons shape are even. Youmay have to adjust the first fold a little to get it looking good, once they are both ok, you can crease both the folds.
You will have a very fat tie shape.
Repeat the previous step again completely and you will have a smaller tie shape in front of you now.
Take the top third of the tie (the narrowest bit) and fold it under and over itself horizontally (the end tip should be tucked undernieth) and the top should now look like the knot of a formal neck tie.
Place on a plate and surprise the men in your life!