Serendipity Bacon and Green Pea Salad With Ranch Dressing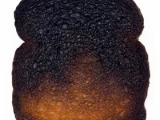 For all you RanchHeads stationed here at Zaar. This one covers all bases: high fat, high sodium, high cholesterol! Printed on the back package of frozen peas as found by sheer accident. Don't you think this would be good in pita pocket sandwiches or on hardtack?
Ingredients
Nutrition
16

ounces frozen sweet peas

4

slices cooked bacon, crumbled
1⁄2 cup red onion, diced
1⁄2 cup ranch dressing (homemade is best!)
1⁄2 cup cheddar cheese, shredded
Directions
Boil the green peas for one minute then drain and rinse with cold water to stop the cooking process. Drain again and set aside.
In a large salad bowl, combine the cooked peas, bacon, red onion, ranch dressing and cheese.
Chill.