Sensational Strawberry Cleanser
Vyrianna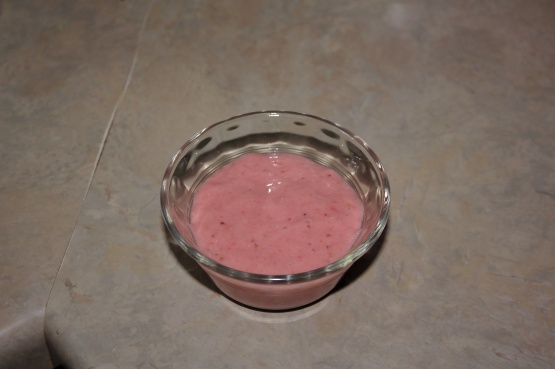 This is one mouth-watering, totally delicious, and couldn't-be-easier skin treatment. Honey–known for centuries as a natural humectant–combined with cream nourishes tired skin and keeps it supple and moist, while the salicylic acid in strawberries cleanses by removing impurities and dead cells. Strawberries also clear up acne and oiliness, and make skin younger and smoother.You will emerge from this quick to make mask with fresher, happier skin. Heavenly! Variations: Use yogurt with live and active cultures instead of the cream to balance the pH of the skin. You can also use raspberries instead of strawberries. This yogurt/raspberry combination is suitable for sensitive skin, and is less likely to cause minor irritation for anyone allergic to strawberries.

When I was making this I didn't have yogurt on hand so I instead used whole white milk. I used the food processor and blended until very smooth. I tend to use this more as a mask, which I rinse off with cool water. It really helps remove the dead skin cells and give you a smoother texture. I like to follow this up with straight aloe vera gel as a moisturizer.
Mash the strawberries with the back of a fork or puree them in a blender or food processor. Add the cream and honey to the puree to form a thick mixture.
Apply to the clean face and neck, avoiding the area around the eyes, and leave on for 10 minutes. Rinse off, using bottled or spring water and cotton pads.