Sensational Shrimp Spread
This stuff is really good on crackers. I don't like shrimp but I love this stuff.
Directions
In medium bowl, combine cream cheese and miracle whip; mix well.
Stir in remaining ingredients.
Cover; refrigerate 2-3 hours for flavors to blend.
Serve with crackers.
Most Helpful
This is a great spread! Sometimes I might add a little hot sauce to it to perk it up a little bit. Thanks for posting and sharing!

We liked this very much. Quick to make. Nice spreading consistency. Deli-rye Triscuit crackers were the perfect complement to this. I used fresh cooked shrimp which I chopped with my Pampered Chef food chopper. The overall flavor was mild. Next time I think I'll increase the onions and use more seasoned salt. Thanks for an excellent appetizer, Sweettooth83!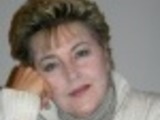 This was really good. I didn't bother chopping the shrimp because they are mushy out of the can anyway. I used more onion and worcestershire and we loved it.