Sensational No Tomato Sauce Spaghetti
diner524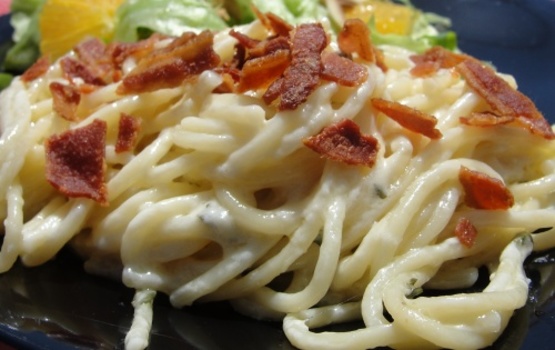 a spaghetti sauce you will enjoy, its unusual because you cook the sauce, then add spaghetti, and then bake it. I got this recipe from my aunt.
In alarge skillet, melt butter and saute garlic until it is browned slightly.
Cook spaghetti according to the package directions, and drain.
Add spaghetti, parmesan cheese, cream, parsley flakes, salt, and pepper, and mix well.
Pour into a buttered 2 quart baking dish.
Cover and bake at 325 degrees until it is warm, about 15 minutes.
Uncover and sprinklethe bacon over casserole.