Seminole Gold Barbecue Sauce
Linajjac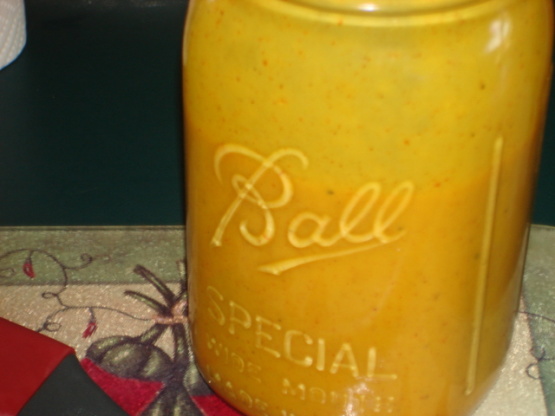 I've always been fond of the Mustard based barbecue sauces found in South Carolina. This sauce reminds me of that sauce. Excellent on pork and chicken. Being a graduate of Florida State, I call it "Seminole Gold"
In a heavy non-reactive saucepan, combine mustard, brown sugar, vinegar and beer.
Season with chili powder, black, white and cayenne pepper.
Bring to a simmer over medium high heat.
DO NOT BOIL, or you will scorch the sugar and peppers.
Reduce heat and simmer for about 20 minutes.
Mix in the Worcestershire sauce, butter, and liquid smoke.
Simmer for another 15 to 20 minutes.
Add a few dashes of the hot sauce to taste.
Pour into an airtight jar and refrigerate over night to allow flavors to blend.
This will keep in fridge for a couple of weeks.