Semi-Homemade Crock Pot Spaghetti Sauce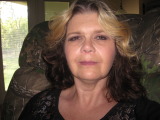 This slow cooker spaghetti sauce starts with jarred sauce but becomes so much more with a few additions. It is so good with some garlic bread and a lettuce and tomato salad with a simple vinaigrette
Directions
finely dice green, yellow and red bell peppers and onions real small.
heat oil in large deep pan at medium high heat until hot.
add the diced vegetables and half the minced garlic, half the salt and half the pepper.
cook the vegetable mixture stirring constantly (like stir-fry) until slightly softened.
add the ground chuck to the pan with the vegetable mixture and brown until no longer pink.
drain and put in the bottom of the slow cooker and turn on low.
in a small mixing bowl add sauce, shredded Parmesan cheese (shredded works better than grated for this recipe), basil, oregano, the rest of the minced garlic, salt and pepper and mix well.
pour sauce mixture over the meat mixture in the slow cooker and mix both the meat and sauce mixtures together well.
cook on low 4-6 hours.
use over the pasta of your choice but we prefer spaghetti or fettuccine use a heavy pasta.
Reviews
Most Helpful
This was a great way to jazz up some jarred spaghetti sauce. It was simple and we really enjoyed it. Thanks for sharing this nice recipe. Made for Spring PAC 2014.

This was good and both DS ate it and that was a huge bonus since they are used to my sauce. I used just red peppers since they hide better and added 1 ca of tomato sauce to thin it a little since the DSs do not like it too chunky. Was easy to get together and smelled good cooking. Mad for PAC Fall 2011.
This went over very well at my house. I used ground turkey instead of chuck. I'll probably use more garlic next time. Thanks!