Self-Saucing Chocolate Pudding
Boomette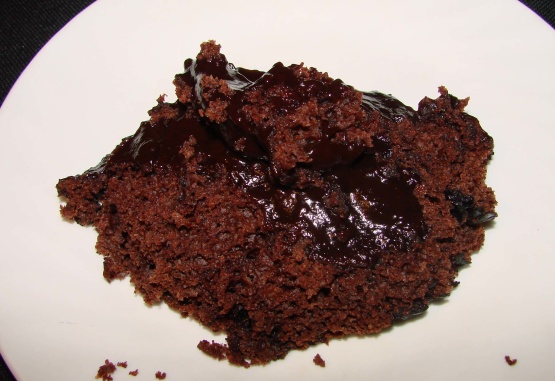 Chocolate, not many people who don't like it. This always goes down well, my husband likes it with soft whipped cream on the side. Easy to put together, you should end up with a cake topping and a puddle of sauce underneath that.

What a nice pudding! The only thing is that I would have liked a 'richer' taste - and I think that's from the addition of the water. Has anyone ever tried something similar using hot milk? I think it would make a world of difference in flavour. this is very good as is though and will be made very often.
Preheat oven to 350 degrees F.
Grease an eight-cup capacity ovenproof dish, not too shallow.
Sift the flour, castor sugar and cocoa powder into a large bowl.
Combine the milk, essence and melted butter, add this and stir until smooth and combined.
Pour this mix into your prepared dish.
Combine the brown sugar and the rest of the cocoa powder; sift that evenly over the top.
Carefully, with love and a bit of patience, pour the hot water over the pudding mix.
Bake for approx 40- 50 minutes, or until the pudding feels firm to the touch.
If you want serve it dusted with icing/confectioners sugar.