Marlene.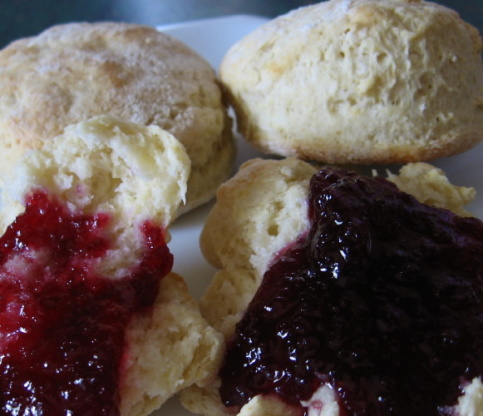 This is My Father-Inlaws recipe.EXCELLENT!

Tried the first time this a.m. for breakfast and enjoyed them so much.... cann't believe they are that low in sodium and potassum.... loved them... Had about half left over will heat for tomorrows breakfast.... some other low sodium biscuits I've gotten off these receipes get very hard if not eatern right away.... these were very good... thanks LOTS EASIER ON MY LOW SODIUM DIET THAN THOSE GRAND'S AT 680 MG OF SODIUM....
Mix together.
Place onto floured surface.
Roll to 1/2 inch thickness.
Cut.
Bake at 450 for 10 to 12 minutes.