mrguy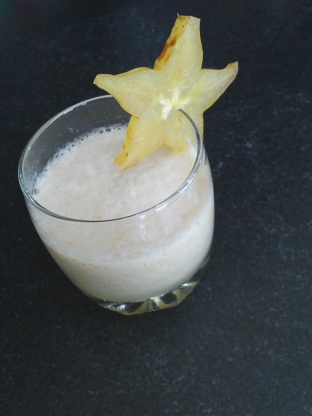 A refreshing spicy Drink! Great for your body! Can be doubled.

Did double this right off, 'cause my breakfast drinks are usually large! Did 'cool' the apple juice mixture in the freezer until almost frozen, then left out the ice cubes in the final blending, & probably had a bit more intense flavor! VERY, VERY NICE DRINK, & definitely a keeper! [Tagged, made & reviewed as an extra recipe for one of my raw food teammates in the Vegetarian/Vegan Recipe Swap]
Heat apple juice and spices to a boil.
Simmer five minutes and strain and cool.
Pour apple juice mixture with rest of ingredients into blender and blend till icy smooth.
Drink up!