Secret Ingredient Veggie Dip
Chef Dee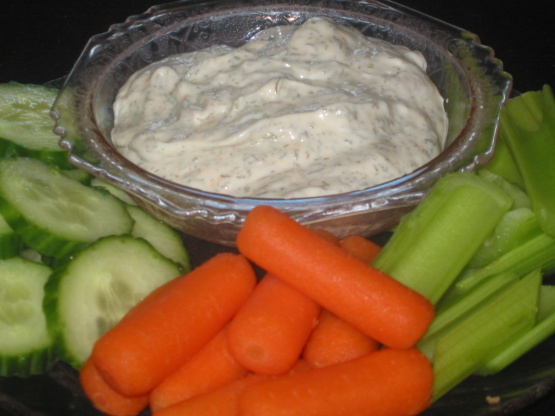 Another tasty dip for your fresh veggies. My young DD put something in my dip "to make it better". She wouldn't tell me what it was, but we had an agreement that I would leave the kitchen "from now on" so she could add it. We made it again today and she shared her secret. Now I am sharing it with you!

This was great! I loved it! I used normal ingridents(nothing low fat) and it turned out perfectly. Another reviewer mentioned that she thought the mircle whip was too overpowering, but I think it was in a good way! Thanks so much for this recipe!
Stir all together and chill.
Don't forget the secret "Worcestershire sauce".