Secret Ingredient Sweet Potatoes
Nasseh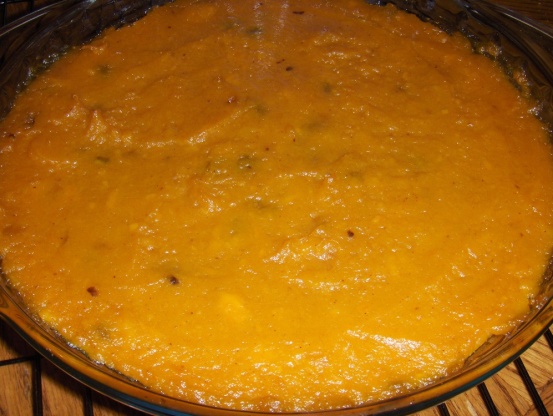 These are a different twist on holiday sweet potatoes.

Very tasty: enjoyed this (scaled back for two) with TheGrumpyChef's Recipe #347218. I never use juice concentrates so - influenced also by Nasseh's review - I made this with orange juice, and I added thyme but otherwise followed the recipe exactly. Thanks for sharing this recipe. Made for PRMR.
Place a rack in the middle of the oven. Preheat oven to 400.
Set the sweet potatoes directly on the oven rack and bake until very tender, 50-60 minutes. Remove from the oven and cool. (Note: the potatoes can be baked up to 24 hrs in advance and refrigerated until ready to use).
Peel the potatoes, then mash them well in a bowl. Stir in the remaining ingredients. Transfer to a 2-qt casserole dish with a lid.
Position a rack in the middle of the oven and preheat to 325 degrees. Heat the potatoes until steaming, 30-40 minutes. Serve hot.