Secret Ingredient Low Fat Potato Salad!
I am ALWAYS asked what is in this family favourite Potato Salad - it's a very common but secret ingredient which just makes it so tasty! I am about to tell the secret now....it's liquid Maggi Seasoning! I also like to add diced cornichons, small dill pickles or gherkins as we call them in England, and diced ham as well! This recipe is also low-fat making it a guilt free accompaniment for all your Barbeques & Family gatherings! I have added some optional additions at the end - which makes it a very adaptable potato salad recipe.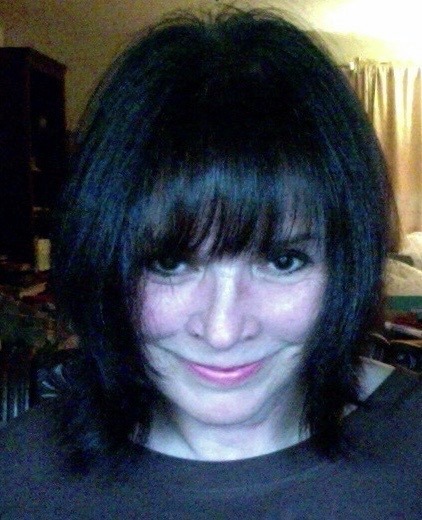 This was a nice variation on plain old potato salad. I used exactly 2 lbs. of russet potatoes, which I steamed, rather than boiled. I like a creamy dressing so I used 3 T. each of the mayonnaise and creme fraiche. I could not find cornichons, so I diced a dill pickle. I used only 1 T. of Maggi, 6 scallions, ham, pepper, eggs, bacon, and smoked paprika (I only left out the red onion). I was surprised that none of the photos posted here show the beige shade of the dressing. The Maggi adds a lot of brown coloring, which makes for a somewhat different appearance. Because of the coloring, I did not want to add more for fear that the salad would be too dark, so I ended up having to add a little salt. I find that potatoes absorb a lot of saltiness, so they need to be seasoned well. This salad is best made early, then refrigerated to allow the flavors to develop. Thanks for sharing this potato salad with a twist! Made for ZWT6 by a RedHot Renegade.
Peel the potatoes if needed & cut into 1" dice. Boil until just tender - not TOO soft! Drain the potatoes in a colander and set on one side too cool.
Meanwhile, mix together the low fat mayonnaise, low fat creme fraiche OR low fat sour cream & Maggi seasoning. Add the black pepper to taste.
Add the mayonnaise mixture to the potatoes and mix well but try not to break the potatoes up. Add the cornichons, ham & spring onions to the potato salad - mix through gently.
Taste and add more Maggi seasoning or black pepper if required.
Put into an attractive bowl and sprinkle more spring onions on as a garnish or parsley. I also like to sprinkle on smoked paprika as a garnish topping too.
Optional:.
Instead of the ham, use crisply fried bacon. Great with egg - egg & bacon potato salad! Instead of the spring onions, use diced red onions.
I have also added diced left over chicken & chopped apple to this mixture.
I have given the option of using more or less mayonnaise mixture for personal taste; some people like it very creamy & others like it not so creamy!
Maggi seasoning is quite salty, so use 1 tablespoon to start with, adding more if needed - teaspoon by teaspoon!