Secret Ingredient Chocolate Brownies (Light)
Debbwl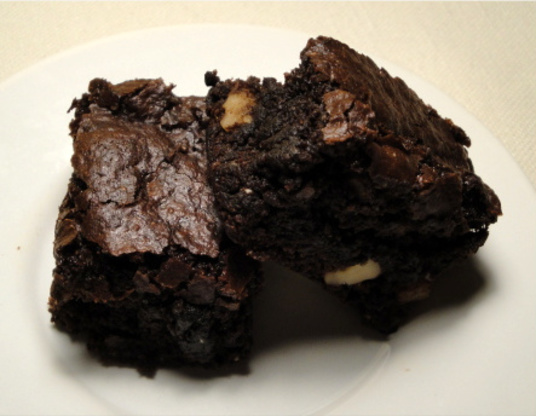 A delicious brownie that is healthier, but as good as it's fattier version. The secret is sweet potato and whole wheat flour, but no one will ever know... unless you tell them! I got this recipe from my Aunt.

These are GREAT !! I used almond flour, dark cocoa, and pecans instead of walnuts and they came out dark and delicious LOL. I also used pumpkin (I could not find canned sweet potato) but it was fine and certainly did not detract from the wonderfully moist flavor. Will definitely make these often and I won't tell DD they are healthy - she didn't even notice a flavor difference from the usual homemade brownies I make, so that was a bonus. Thanks for posting - made for DIABETIC TAILGATE PARTY, October 2010!
Preheat oven to 350*F. Line an 8 inch square pan with enough foil to overlap the sides of the pan. Grease lightly and set aside.
Heat the margarine and chocolate morsels in a saucepan over medium heat until melted; remove from heat. Add sugar and beat until smooth. Stir in eggs, instant coffee and vanilla. Add the flour, sweet potatoe, cocoa powder, baking powder and salt; stir just until combined. Stir in the walnuts. (if using).
Spread the batter evenly into the pan. Bake for 25 minutes or until a toothpick comes out with only a few moist crumbs. Transfer to a cooling rack; let cool completely before slicing.