Boomette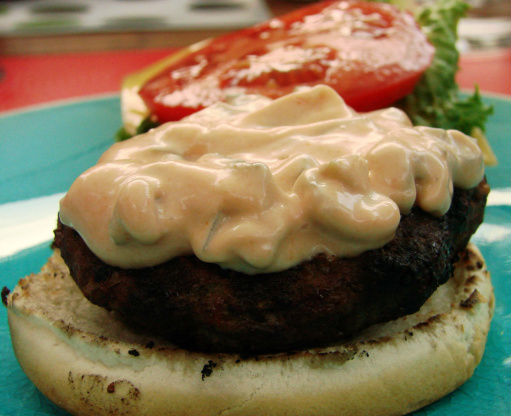 Not quite Big Mac sauce, but it is better than bottled Thousand Island dressing on burgers.

I almost did not make this sauce cause pickles are not my favorite and did not think it will go well with mayo. I wanted to try something different and this sauce really worked. Delicious. Thank you.
Stir together the mayonnaise, ketchup, pickles, garlic powder, and pepper in a bowl.
Serve on burgers or sandwiches.