Second to None Baked Basa
Weesie D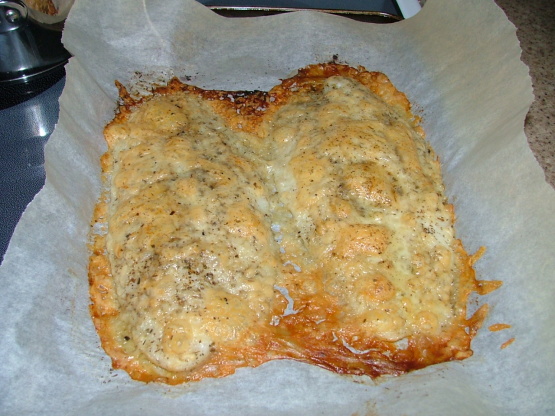 I went to my butcher's to try a new fish and he told me this basic recipe! Must say, the smell was great! The spice measurements are estimates because it's just sprinkling it on each side! It's also good to put some slices of ripe tomato on top before baking.

Hi Cadillacgirl; What a delightful fish dinner. I cooked 2 Basa fillets that were 14 ounces total weight. Reduced the oregano and granulated garlic powder, but added 1 teaspoon of dried dill weed. Cooked for 25 minutes and it turned out perfect. The mozzarella cheese was the highlite on the fish and the flavor combination was great. Served with some lemon wedges and tartar sauce. Thank you for sharing. "Uncle Bill"
Pre-heat the oven to 400 F.
Pat the fillets dry with paper towel.
Sprinkle the oregano and garlic powder on both sides of each fillet.
Put them in a baking dish and sprinkle with the cheese.
Sprinkle some more oregano on top of the cheese.
Cover with foil (or if your baking dish has a lid) and bake for approximately 30 minutes.