Seasoning Salt for French Fries, Home Fries, and Fried Potatoes
pammyowl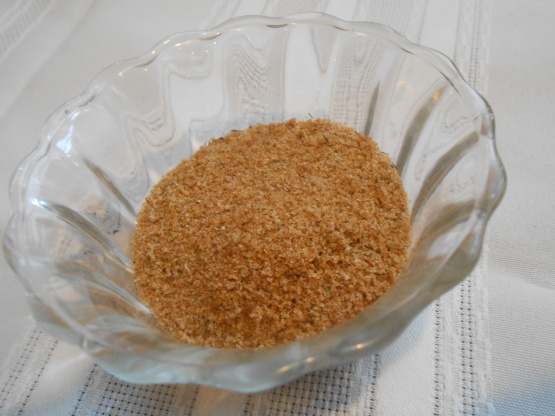 Fried potatoes are tasty in any form, but this flavorful salt will take your homemade potatoes to a new level. With the added flavor from the seasoning you might even use less salt. Note -- Stir well before each use because the ingredients will settle out in layers.

This was good, but I took the advice of a previous reviewer and cut back on the salt by half Thanks for posting!
Combine all ingredients in a small dish. Stir well.
Sprinkle over fresh, hot French Fries, Home Fries, or Fried Potatoes by pinch or by spoon.
DO NOT use a salt shaker because the ingredients will separate into layers.