Seasoning Blend - Creole Style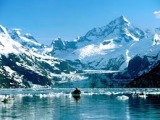 This is a great Creole seasoning mix. It's perfect for seasoning meats, fish, soups and stews, rice - you name it!
Directions
Mix all of the ingredients together and store in an airtight container.
Most Helpful
What a great little recipe to have on hand! A breeze to put together, worked perfectly in the recipe I was making and I can see how this will be very versatile. Thanks for posting!

Great creole seasoning, and an added plus is that the ingredients are common to most pantries. I didn't need as much as this makes, so instead of tablespoons, I used teaspoons as the measure. Made about 1/2 cup - perfect! I needed this as a jerk seasoning, so I added a little allspice, cloves cinnamon, and nutmeg to the mix. Thanks for posting!

Finally an easy and yummy creole dish, so pleased with it