gailanng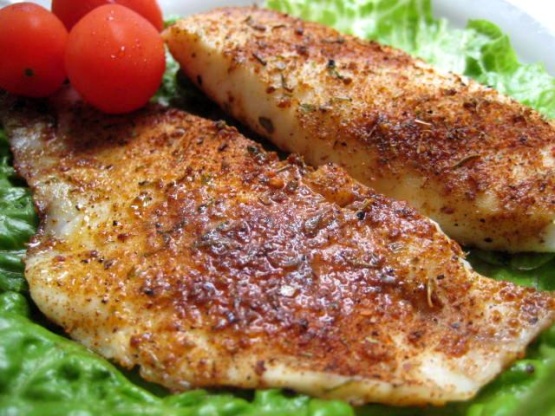 Found in Taste of Home Quick Cooking. It is a simple, easy and a light dinner. You could use any kind of white fish and I would think it would still be delicious...I used 3 small talapia fillets. I also added some fresh garlic and some (about 1/4 cup) of white wine in pan.

Another 5 stars for this one! My husband and I enjoyed this with a salad, a rice dish, mixed vegetables, and rolls. Thank you for an easy and great recipe.,
Place the fillets in a greased baking dish. Drizzle with the butter. In a small bowl, combine the remaining ingredients; sprinkle over fillets.
Cover and bake at 425 degrees for 15 minutes. Uncover and bake 5-8 minutes longer or until fish flakes easily with a fork.