Prep 25 mins
Cook 15 mins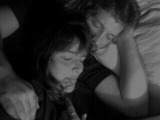 This recipe is adapted from a submission by Sharon Roth in the Fairplay Wilderness Camp School cookbook in Westminster, SC. My son Anthony attended the camp from 2000-2002. These are great taken on camping and fishing trips as they keep well once cooled.
Directions
Preheat oven to 325°F Break pretzels into bite size peices.
Mix the garlic powder and dry dressing mix. Add oil and stir. Pour mixture over pretzels.
Toss gently to coat then let stand 10 minutes. Stir again and let stand again for another 10 minutes.
Spread on cookie sheet in a single layer and bake for 7 minutes.
Turn pretzels and bake another 7 minutes. Serve with warm mustard.
Most Helpful
These were DELICIOUS with your mustard dipping sauce!!! Perfect for watching football. Everyone loved the flavors. I didn't deviate at all from the recipe. This will be a definite repeat for parties.
addictive - I used homemade ranch seasonings (from recipezaar). I also used about 1/2 cup oil - and still think it was too much (and I had just over a pound of pretzels). Next time, I will use less oil, and combine it with some mustard for an extra kick. Also, was a bit salty, so next time I'll either use salt-free pretzels or salt-free ranch seasoning.
Great superbowl snack.