Seasoned Grilled Asparagus
Debbwl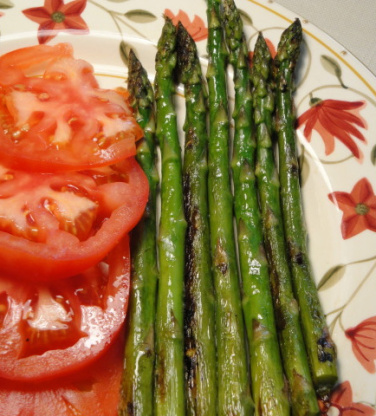 Grilling asparagus really brings out a terrific flavor. Easy too, just add to the grill as you're cooking the meat. The seasoning is just a guideline, use whatever herb or seasoning you like. We've used basil, oregeno, etc.

AMAZING! My first time making grilled asparagus and loved it! I have to admit that I used Montreal seasoning since I could not find my seasoning salt. It was so stinking good! Will definitely make this one again and again!
Remove woody ends from asparagus and discard.
Place asparagus in large ziploc bag. Pour in oil and sprinkle seasoning.
Close bag forcing out air. Rub asparagus through bag to evenly distribute seasonings.
Grill to your taste. We use a pan for the grill that has holes in it. Often serve with grilled shrimp since it can all be placed in the same pan. Delicious.