Season All Seasoning Blend
gailanng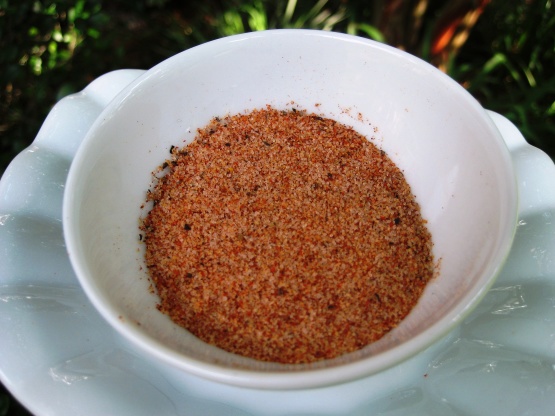 This is what I use instead of seasoned salt lately and I use it on just about everything that needs salt.
I always liked Season-All, and this recipe is perfect! I've been making my own Lawry's Copycat Season Salt for years (I omitted the sugar), but I wanted to try something different. This is excellent, tastes even better than the store-bought! The only changes I made was using celery seed instead of salt, and I didn't have any allspice, so I just left it out. And I cut the sugar in half. Other than that, it is FABULOUS! Thank you!
Mix all ingredients thoroughly and store in a large airtight container.