Seashells' One-Pan Pasta and Meatballs
CIndytc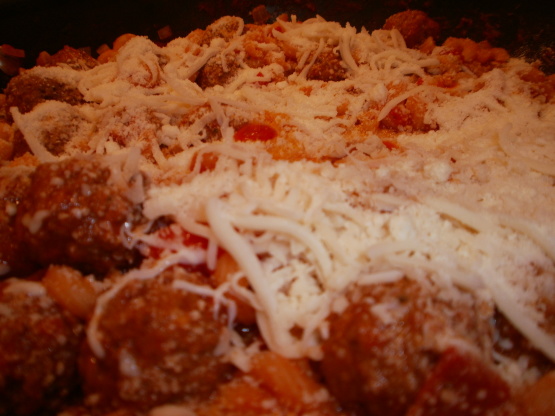 This recipe is super fast and easy to make and we really enjoyed it.
Heat water and pasta sauce to boiling in 12 inch skillet.
Stir in macaroni, meatballs, onion and pepper.
Salt and pepper to taste.
Heat to boiling, reduce heat to medium-low heat.
Cover and cook about 30 minutes, stirring occasionally and scrape pasta to prevent from sticking until pasta is tender.
Sprinkle top with cheese.