Seared Steak, Pepper & Onion Fajitas (from Fine Cooking)
Prep 15 mins
Cook 15 mins

Great weeknight recipe! Goes together quickly and is easy and delicious. I love the crust my cast-iron skillet provides. Sometimes I use Penzey's Southwest seaoning in place of the cumin mixture.
Directions
Combine the salt, pepper, cumin and cayenne in a small bowl.
Rub the steak with the seasoning on both sides.
Heat the oil in a 10-inch heavy skillet (preferably cast iron) over medium-high heat until very hot but not smoking.
Put the steak in the hot pan and sear for 3 minutes.
Turn the steak and cook for another 2 minutes (it will be very rare but will cook more later on).
Take the skillet off the heat, transfer the steak to a cutting board, and cover loosely with foil.
Return the skillet to medium heat.
Add the pepper and onion slices and sauté, stirring frequently, until soft, about 8 min.
Add the jalapeno and garlic and cook until soft and fragrant, about 1 min.
Slide the skillet off the heat and stir in the lime juice, scraping up any browned bits from the pan.
Cover to keep warm.
Trim the fat from the side of the steak and cut the steak into thin (1/8- to 1/4-inch) slices.
Add the slices to the skillet along with any accumulated juices.
Toss until well blended.
Stir in the chopped cilantro and season with salt and pepper.
Serve immediately with warm flour tortillas, sliced avocado, sour cream, chopped tomatoes, and cilantro sprigs.
Reviews
Most Helpful
Excellent fajita recipe and very easy to make. I have made this twice now and loved them both times. The second time I decided to try the steak on the grill instead of in the pan and it was as good as the first time. I served them with my own green chili rice and as a mexican food lover and cook, I can promise they will make it to my dinner table often. Thanks Tracy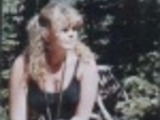 This is the BEST Fajita I have tried ! Beats the restaurant version which I usually eat, much more flavourful. The lime and jalapeno's was a wonderful accent, we doubled recipe for lunch leftovers. Served in Pesto Wraps instead of tortillas & used red peppers with green peppers. Delicious and so quick to put together, impressive for a dinner for company as well with Mexican side dishes !! Kitchen still smells really great !! Thanx !!
Excellent fajitas recipe. I increased the recipe to make enough for 4. We had it with a green salad for a simple Saturday night supper. Thanks Tracy for posting this keeper recipe. We will be having it often.