Rita1652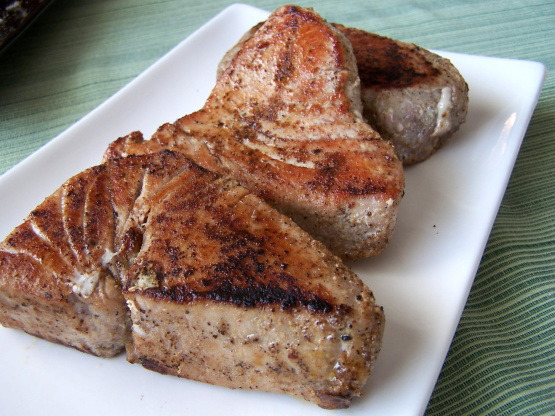 Spiced tuna steaks seared in a pan. Leftovers make a great tuna salad!
Mix the spices together.Season steaks
Drizzle with olive oil.
Place steaks in a hot heavy bottom pan over medium-high heat.
Lower heat to medium.
Cook 4 minutes until well browned on one side. And can be removed from pan with ease.
Turn over & cook 2-3 minutes more.
If you like it well done by all means do cook a couple minutes more.