Bergy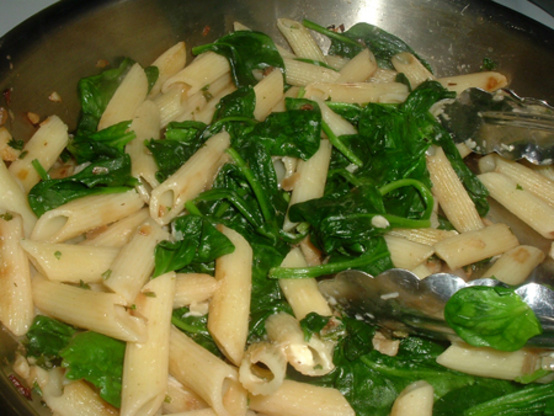 this was created for rsc #11 its really easy to make dont let the ingredients scare you !

Top Review by Bergy
This recipe would have received a higher rating if the instructions were a little clearer. I will rewrite this review on hearing from the submitting chegf I was not sure if the intention was a hot dish or as a type of salad. I made it hot and it was delicious. I didn't know what to do with the prawns so I decorated with them. 1/4 cup of cayenne (pepper flakes) seemed a lot so I cut back. This recipe has excellent potential just needs a few points cleared up. It was a pleasure trying it 11March08The steps have been clarified and I rated the recipe one star higher to a 4 star. Very tasty recipe looks attractive and easy to make Thanks cuteandbubly I hope you get a lot of reviews I know they will be favorable
for pasta.
boil till al dente. drain in colander. add up to 3 tbsp olive oil to pasta to keep from sticking. set aside in an ice bath ( pasta in a bowl and bowl with ice water underneath ) in a large saute pan over medium heat add butter drop in penne, pepper and salt if not using feta cheese. shake around till you can see a a golden brown color on at least one side. add shallots.( till seared ).
for spinach or other desired leafy green vegetables.
add garlic and saute 2 minutes. add feta and spinach. ( the dish is delicious with just salt and pepper if you are not keen to feta. you can also use any readily available lefy green vegetable ).
last steps::.
now add pasta and spinach mixture together in a large and mix ( you may add asiago cheese now, add it by spinkling and combining till the right texture ).
squeese one wedge of lemon atop each plate,also top with feta,pine nuts, red peper flakes, more asiago cheese and 3-6 shrimp.