fdalpete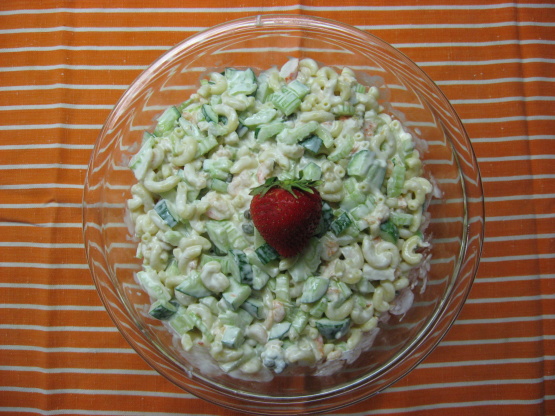 I enjoy seafood salad, but could not get it to taste as well as some I'd been served, until I found this recipe. My favorite way to eat this is in avocado halves.

This is a delicious seafood salad. Just the right mixture of sour cream & mayonaise to make a nice dressing. The lemon juice added to the flavor necessary for seafood. I didn't have capers (never use them) but I did add onions. Instead of putting the Old Bay to the top I mixed it with the dressing for a little extra kick. I will make this again. Thanks for sharing.
Mix all ingredients together in a large bowl, except for salad greens and Old Bay or Paprika.
Serve mixture on salad greens and sprinkle with Old Bay seasoning or Paprika or *variation* serve in avocado halves.