Parsley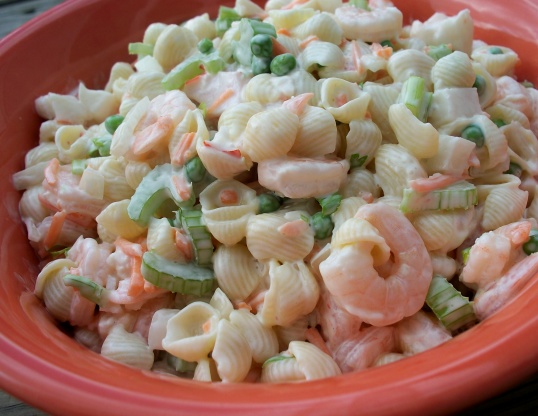 This is what I came up with a few days ago when my mother wanted a sea food salad!

This was a very good recipe. Was in the mood for seafood/pasta salad and this hit the spot. Everybody loved it! The only thing different I did was, that I did not add carrots or peas. Didn't miss them. It was delicious!!
Mix everything together and chill.