Seafood Pasta Chowder Dinner
IOjaw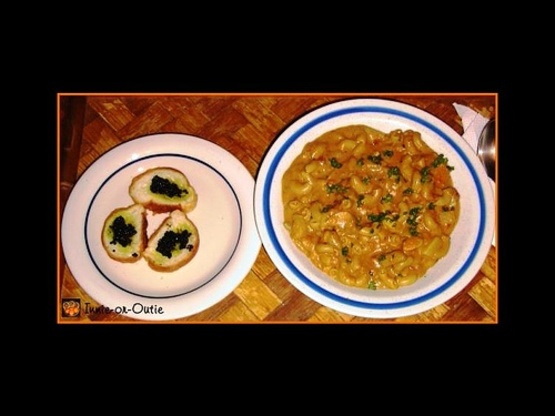 An easy meal with an entrée made from ingredients found in most kitchens...
Prepare pasta according to instructions.
About 5 minutes prior to being cooked, add shrimp.
When pasta is al dente, strain and return to large pot.
Simmer on low heat and thoroughly stir in packaged cheese, clam chowder, onion, tuna, tomatoes, pesto, garlic, turmeric, cayenne, pepper, tomato paste, soy sauce, milk, and almonds.
Continue simmering for 10 minutes.
Remove from heat and serve in individual bowls topped with parsley.
****Herb bread topped with fish roe makes a unique and tasty accompaniment.