Seafood on a Cracker (Appetizers)
David04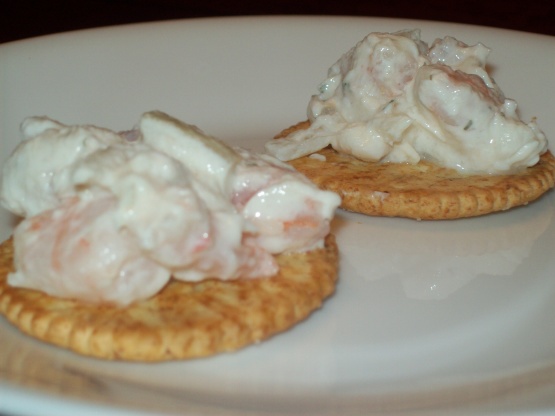 These are delicious little snacks or appetizers that are high on protein.
Boil shrimp until fully cooked. Chop into small pieces.
Mix crab and shrimp in a small bowl.
Add cream cheese and mayo and stir.
Fold in dill weed and chopped onion.
Spoon seafood mixture onto the crackers and serve.